SIS.Bio
Accentuate Technology is proud to have partnered with SIS.bio to power its Integrated Water Resources Management initiative. Water resource management (WRM) techniques in the past have been built on a logistics supply chain model that distributes more and more water to high-demand urban regions. This water is discarded as if it were a disposable commodity after it has been utilized and processed by wastewater treatment plants.
Effective wastewater treatment solutions must accommodate different types of wastewaters, different infrastructure and plant design, and different treatment processes.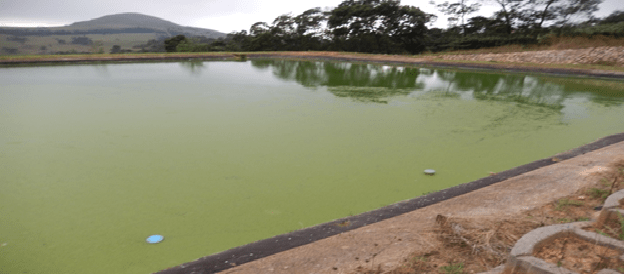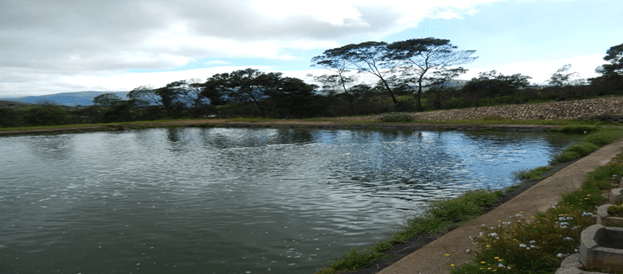 A water resource management approach that only delays the inevitable is essentially palliative and offers no solution. It's like the captain of the Titanic knowing he's about to collide with an iceberg and merely easing back on the throttle a little but not changing course.
We can only alleviate water "shortages" and avoid the "water wars" predicted by doomsayers by creating an Integrated Water Resource Management plan that focuses on maintaining water quality throughout the Water Cycle to produce Renewable Water.
Visit SIS.bio website for more information.
Rottler Manufacturing
Our exclusive partner Rottler has long been associated with cutting-edge technology and provides a comprehensive variety of machinery for engine builders of all types. Rottler has the ideal machine for your needs, whether you have a one-man machine shop, a diesel jobber shop, or a high-volume production remanufacturing plant.
Our top-notch in-house Quality Control department assures our customers the highest standard of quality. Having the ability to engineer, manufacture, assemble and stock machinery makes us responsive to the dynamic changes within the industry. You can be sure that your Rottler machine will meet your needs today and tomorrow.
Our manufacturing partner has the most advanced equipment for optimizing the precision componentry used in our products. Rottler equipment is constructed to last and assembled by skilled craftsmen. Original model boring bars are continuously serviced by Rottler using factory-trained personnel and spare components. Rottler is committed to ensuring that your machine lasts as long as possible.
We're the exclusive distributor for all of the Rottler products.
To see all the Rottler products & their description please check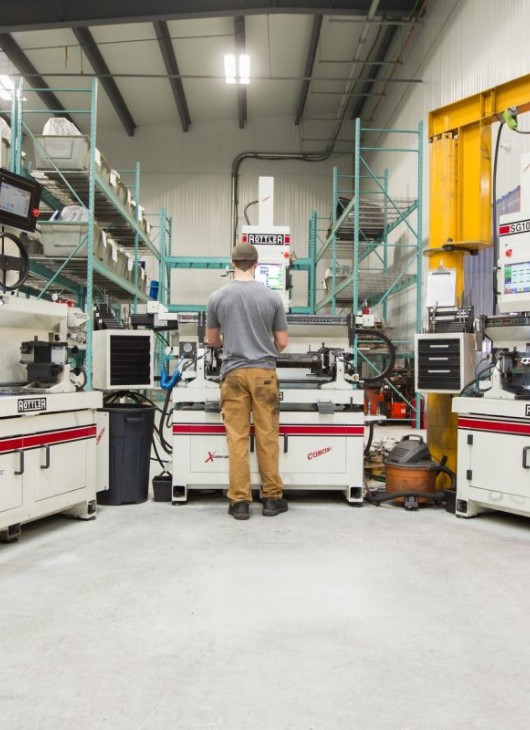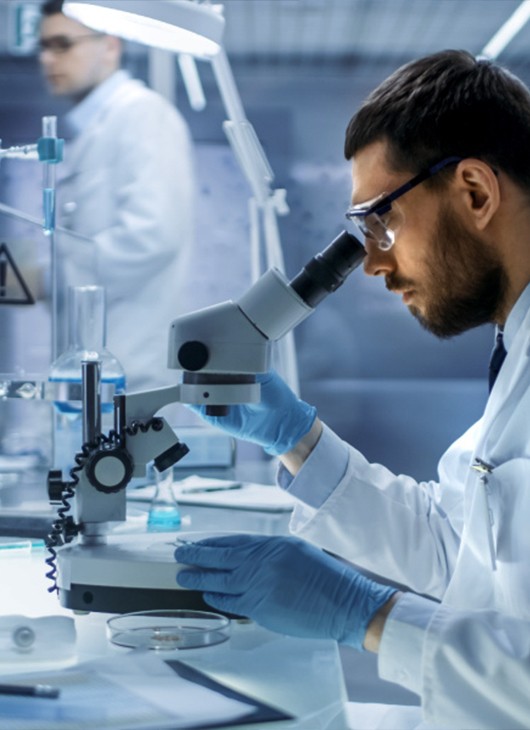 MRIGlobal
We are the sole and exclusive distributor of Mercury Lab, an MRIGlobal product. The lab is being brought to the sample by Mercury Lab. A New Generation of Lab Capabilities for Mobile Devices MRIGlobal introduced the Mercury Lab, a single-person portable laboratory workbench built for point-of-need procedures.
MRIGlobal introduced a new generation of field-forward laboratory capabilities with this product introduction. Without the requirement for a pallet full of equipment, samples for sophisticated molecular diagnostics, bio surveillance, and forensic testing can now be handled on-site.
This logistical streamlining cuts the time it takes to get a useful result in half and protects the sample's quality by removing the requirement for lengthy transportation.
MRIGlobal has built a strong reputation of excellence in management and operations of laboratories, facilities, and test capabilities based on sound research, development, demonstration and deployment, as well as an exemplary record in safety and quality performance. MRIGlobal is a recognized leader in management and operations.
Mercury Lab is a single, lockable, grab-and-go case that can be rolled through an airport and checked as luggage, slung in the back of a pickup truck, or even fastened to the back of a motorcycle. It can be set up on-site in a matter of minutes and dismantled in the same amount of time.
To learn about its capabilities and how it can help your organization, please check MRIGlobal Website
Patton Electronics
Accentuate is an authorized distributor for Patton products in Bangladesh. Patton has over 1,000 products, with a focus on VoIP and Ethernet extension technologies. Their equipment is up-and-running in carrier, enterprise and industrial networks all over the world—interconnecting legacy TDM and serial systems with contemporary and next-generation IP-based voice, data, and multi-media networking technologies.
We make it easy for companies around the world to connect their people and things in a perpetually changing technology landscape.
It is our joy and mission to connect real-world customer challenges with high-quality, right-priced solutions, complemented by unrivaled customer service and technical support. Our global family of sales, support, and engineering professionals are fully-engaged in connecting our product managers with true local-market requirements. To better reach our Bangladeshi customers and serve their true needs, we work in connection with a growing network of technology, business, for the world class delivery of sales and services of Patton products
To learn more, please check Patton Electronics Co. Website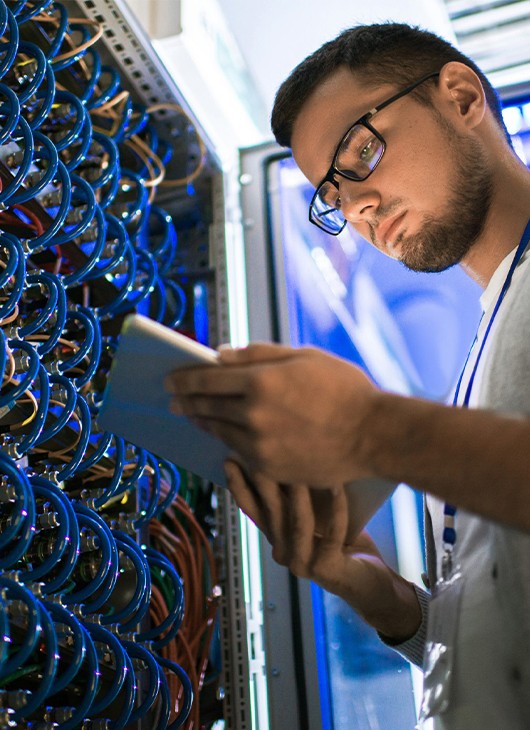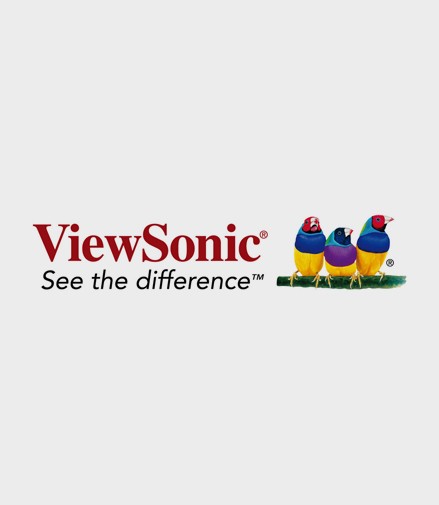 ViewSonic
We adapt to the changing needs of our customers faster than our competitors do. We are an exclusive partner of ViewSonic for the sale of their products. ViewSonic is a highly rated and recognized as the Best Monitor Brand for 2020 by PC Magazine. The ViewSonic monitors are moderately priced that deliver great performance and with some great features. We are authorized resellers for their products.
To learn more, check ViewSonic Website
Smart Energy
SmartEnergy is an independent energy supplier committed to providing customers with reliable electricity from 100% renewable resources. SmartEnergy purchases renewable energy credits (RECs) to offset 100% of your electricity usage and seeks to provide real value to our customers. Our renewable sources include solar, wind, hydroelectric, and geothermal energy, making us a cleaner option for both your home and our planet. SmartEnergy is proud to offer 100% green energy, and it's our mission to prove that helping the environment doesn't have to come at the expense of your wallet. SmartEnergy offers affordable renewable energy that is better for the environment. While each state's Renewable Portfolio Standards require that electricity suppliers source a certain amount of their energy from clean energy sources, SmartEnergy goes a step further by offering 100% renewable energy. By choosing SmartEnergy as your electricity provider, you'll be able to help the planet without hurting your budget.
To learn more, please check SmartEnergy Website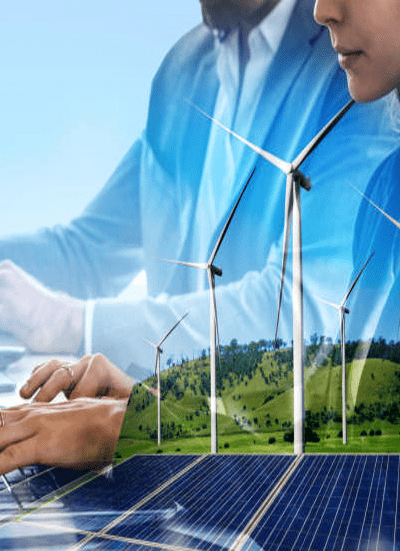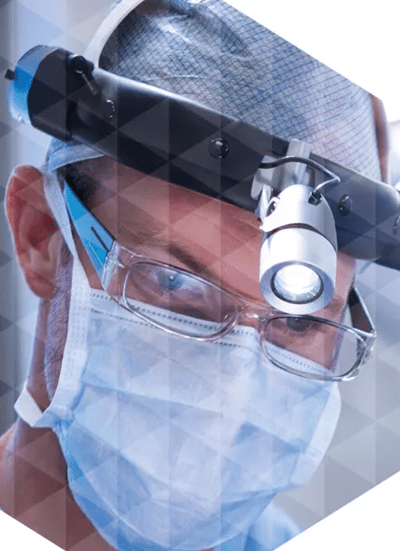 INCINER8
Environmental awareness is always a factor in waste management, Inciner8 realize the importance of this and continue to demonstrate full commitment in striving to understand and deliver solutions based on individual country regulations and standards, this has been recently enhanced by our range of products specifically launched to provide an extensive range of pollution control systems and heat recovery options. These are just some of the things you should come to expect from the world's leading incinerator manufacturer.
We are extremely proud of the recognition we have received for our work both locally and on the international stage. Innovation and R&D are key to our continued growth.
To learn more, check Inciner8 Website
ADANI Systems

The LINEV Group is a self-organizing, self-developing innovation ecosystem – a corporation for a new era of innovation and digital technology that delivers the benefits of high technology to businesses, consumers, and society.
The LINEV Group has 30 years of experience in creating disruptive innovations in various spheres of human life. Their obvious significance has been emphasized by the recent pandemic and its destructive impact on the global economy, which have highlighted their true value.
To learn more, please check ADANI System Co. Website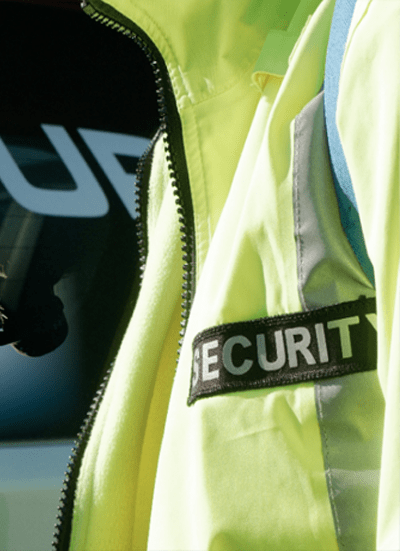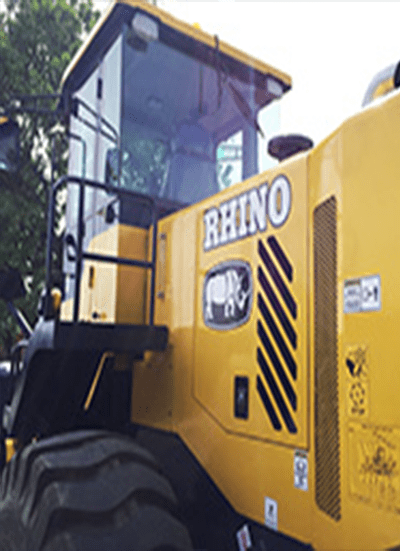 RHINO
The RHINO® EQUIPMENT brand is one of the world's leading manufacturers of machinery and equipment for construction, demolition, mining, and energy production; We have a wide range of product lines and innovative solutions, providing security, quickness, cost, sustainability and ensuring total quality, support and satisfaction to all our customers, so we increase their loyalty day by day, we adapt to your needs and exceed expectations offering through our ideal work team, a unique and comprehensive service.
RHINO® EQUIPMENT will continue to be one of the leading companies in the heavy machinery and equipment industry, always identified by continuous improvement and excellence in quality standards and processes, breadth of offer through differentiated solutions, at the forefront of innovation, technology and the best technical support and service around the world. Our company will continue to promote sustainability and social responsibility, as well as through its culture and philosophy, will continue to ensure the interests of the customer, distributors, collaborators and the community.
To learn more, check RHINO Website
Üretimpark
Accentuate partnered with Üretimpark, a company that is a major designer of hydraulic machinery of high tonnage, including hydraulic mobile cranes, tree transplanters in Turkey. We work with shipyards, transport companies, ports, logistics companies, iron and steel factories, yacht manufacturers, mobile crane renters, construction companies and companies from sectors which need such machinery for unloading and carrying heavy goods as a solution partner and was at the fore of many companies which were founded to have business activities in this field. Üretimpark, which is the biggest designer and manufacturer lots of machinery for marine and industrial, aims to be among the first tens manufacturer or designers of Europe in the sector. Some of our products in the Marine Sector are; Deck Crane, Knuckle Boom Crane, Folding Boom Crane, Anchor Windlass, etc. In Shipyard Sector; Self-Sliding Transporters, Heavy-Tonnage Transporters, Yacht Cranes, Yacht Transporters, Jib Cranes and etc. In Industrial Sector; Hydraulic Jacks, Truck-Mounted Hydraulic Mobile Cranes, Telescopic Cranes, Hydraulic Tree Trans Planters, etc.
To learn more, please check Üretimpark Website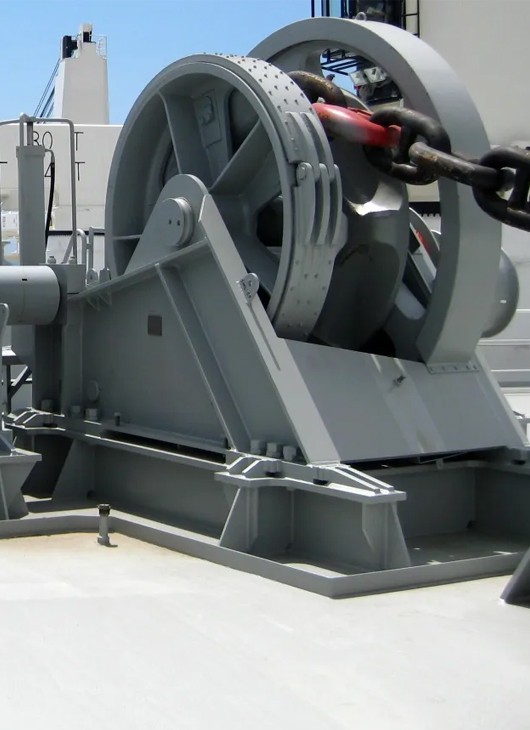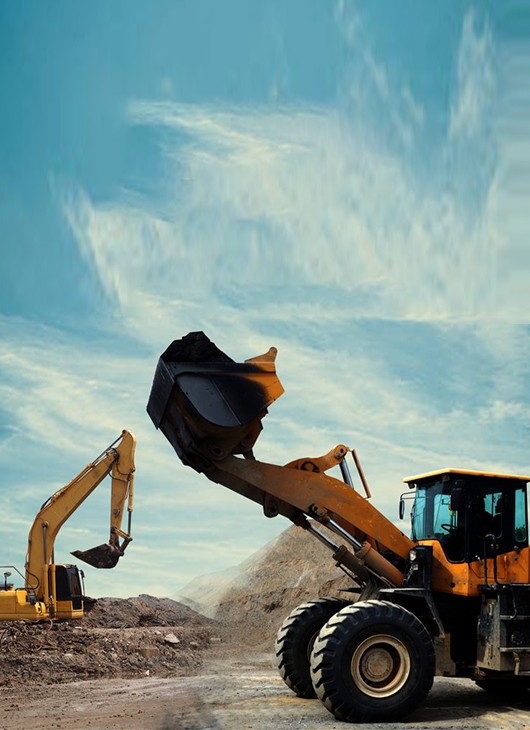 Cukurova
Our partner, manufacture earth moving and industrial machines under its own license and brand name "ÇUKUROVA "​. Our outstanding products include; forklift trucks; backhoe loaders; wheel loaders and excavators. All new and current products are blended by world-wide know components and latest technologies; combined with concentrated power high performance, safely and extreme user friendliness; tested and certified by notified Certification Bodies and now ready to be a Major Player in all markets. Our partner holds the ISO 9001 :2008 Quality System Management Certificate from the Turkish Standards Institution (TSE) and supported by TUBITAK for its RD activities. Besides operating in Europe, North Africa, Asia Pacific, Latin America, and Middle East countries under the network of its esteemed dealers, Çukurova Makina has dedicated itself to expand its dealer network in world-wide by considering full customers, satisfaction and to cover all their needs.
To learn about its capabilities and how it can help your organization, please check ÇUKUROVA Website
Non-Governmental Organization (NGO)
Global Economic Foundation
Global Economic Foundation (GEF) is a 501(c)(3) nonprofit organization based in Chantilly, Virginia, the United States of America.
GEF was established with an aim to help and create a sustainable life for all the needy people, refugees, asylums, and low-income immigrants. The foundation is dedicated to bringing new approaches to solve deep-rooted socio-economic problems. To achieve the over all mission GEF has collaborated with Accentuate Technology to fulfill their technological needs that includes both hardware and software.
GEF is a network of self-motivated people dedicated to help the poor, marginalized and needy people living in the DC Metro Area and globally as well. The network comprises immigrants from about a dozen countries including India, Pakistan, Nepal, Bangladesh, Japan, Mongolia, the Philippines, Sri Lanka and Iran, among other countries.
To learn about Global Economic Foundation, please check Global Economic Foundation